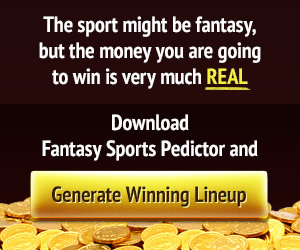 crypto news
Crypto Incarcerated Silk Road Founder Says Bitcoin Could Hit $100,000 in 2020
Silk Road founder Ross Ulbricht uses Elliott Wave theory to show how bitcoin could hit $100,000 by 2020. Sentiment towards crypto has taken a decidedly bearish turn in recent months. Bitcoin continues to trade below the $7,000 mark on Wednesday. Bitcoin's latest brush with six-month lows has attracted nasty commentary about the future of digital…
Crypto
Silk Road founder Ross Ulbricht uses Elliott Wave theory to show how bitcoin could hit $100,000 by 2020.
Sentiment towards crypto has taken a decidedly bearish turn in recent months.
Bitcoin continues to trade below the $7,000 mark on Wednesday.
Bitcoin's latest brush with six-month lows has attracted nasty commentary about the future of digital assets. Although the so-called bitcoin obituary hasn't added any new listings since November, fund manager Peter Schiff is already consoling millennials about their foolish decision to dabble in the asset class.
Even with the latest drop, bitcoin's trajectory isn't nearly as bad as its opponents claim. Zooming out to a longer time frame, bitcoin is still the best-performing asset of the decade, according to Bank of America Securities. Ross Ulbricht, founder of the infamous Silk Road marketplace, believes bitcoin's life-changing returns are only getting started. And he uses Elliott Wave Theory to prove it.
Crypto Bitcoin Could Hit $100,000: Ulbricht
Ulbricht took to Medium earlier this month to explain why he thinks bitcoin is on the cusp of a major breakout. Using Elliott Wave analysis, Ulbricht predicted that bitcoin is now in a fifth and final primary wave of the first cycle uptrend. Wave 4 concluded all the way back in 2015 when bitcoin was priced around $175. Over the next three years, bitcoin would make exponential moves higher, eventually peaking near $20,000 in December 2017.
Wave 5 could be interpreted in many ways, each with different consequences. One interpretation is the following:
In traditional Elliott Wave theory, price discovery and trading volume in Wave 5 are much lower than previous waves.
After analyzing several possibilities, Ulbricht concluded that the next major cycle could take bitcoin to a price point of around $100,000. That could happen as soon as next year.
He said:
Real Life. Real News. Real Voices
Help us tell more of the stories that matter
Become a founding member
[W]e have a price and target for the end of wave I of ~$100,000 some time in or near 2020. However, there is no rule that market moves have to be proportional. This is just a pattern we see unfolding that may or may not continue. I should also note that these estimates are based on readings of the price of a bitcoin in the distant past. The best I can find are not very precise.
Ulbricht is currently serving a life sentence without parole for creating Silk Road, one of the world's largest dark web marketplaces.
Crypto Bitcoin Price Under Pressure
Ulbricht's analysis is clearly on the optimistic side, especially after bitcoin's latest reversal. The largest cryptocurrency is currently languishing near six-month lows due to thin trading volumes and minimal uptake among institutional investors. Since peaking near $14,000 in late June, bitcoin has shed more than 52% of its value. The altcoin marketplace has been hit just as hard. Collectively, crypto values are down more than $180 billion from their June peak.
Bitcoin is still priced below $7,000 after losing that psychological handle on Tuesday. The next major support region is located between $6,000 and $6,500.  Analysts are still debating whether bitcoin has found true bottom or whether another watershed moment will trigger a similar selloff as last year's.
Removing fake volumes from the picture, bitcoin's daily turnover rose to $1.15 billion on Wednesday, according to Bitwise tracking data. Low volumes make bitcoin more susceptible to manipulation and wild price swings.
This article was edited by Josiah Wilmoth.
Subscribe to the newsletter news
We hate SPAM and promise to keep your email address safe