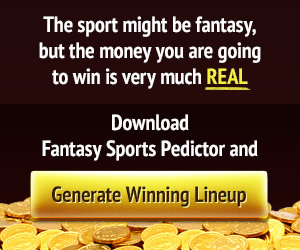 crypto news
Crypto Cryptocurrency Startup Has Just Released a Zero-Fee Crypto to Debit Card
One of the biggest consumer adoption hurdles for crypto has been the inability for users to easily use crypto, whether as a means of payment or as currency. Paying in crypto largely depends on the merchant being able to accept the crypto – and with thousands of digital assets to choose from, it can be…
Crypto
One of the biggest consumer adoption hurdles for crypto has been the inability for users to easily use crypto, whether as a means of payment or as currency. Paying in crypto largely depends on the merchant being able to accept the crypto – and with thousands of digital assets to choose from, it can be very difficult to use certain altcoins. 
As a currency, spending crypto today can have a very different value the next day, and so users can never really predict how much their crypto is worth at any given time. 
Beneath these two issues is the simple solution of simply exchanging that crypto to cash. But the way exchanges are set up, users have less incentive to do this. Firstly, the long wait to get cash to bank accounts. Secondly, the poor rates of exchange, and high fees.
Crypto Crypto Credit Cards: the Answer?
So when startups started to offer crypto debit cards, it seemed like a brilliant idea. Cards that instantly exchanged crypto in an account for cash to be spent at any participating Visa or Mastercard merchant solved the first two hurdles. But the early providers had a lot of problems themselves: high fees for the service, and then, as crypto came under regulatory spotlight, a lot of companies who used to offer the services were forced to stop when Visa or Mastercard withdrew their licenses.
Crypto HOLD.io: Zero Fees. Free Visa. KYC/AML Compliant
Released on 30 September alongside a mobile phone exchange app, the HOLD Visa debit card is going to be available to order for all app users in the European Economic Area (EEA), with the exception of Austria, Ireland, and Spain, who will come on board at a later time. Once hooked up, users can top up a HOLD account with euros (EUR) using SEPA or directly with cryptocurrency like Bitcoin, Ether, and Litecoin.
The all-in-one app seamlessly lets customers buy, sell and exchange between crypto and fiat instantly at great rates and absolutely zero fees. Thanks to Acontis partnership HOLD users can even choose to spend their account balances (crypto or fiat) at any of 46 million Visa merchants worldwide.
If HOLD holds up, the days of waiting for banks to clear exchanges, and losing morbid amounts of value to exchange fees are gone. Merchants don't even need to be crypto accepting, if you can wave a Visa, you can spend your crypto in HOLD.
HOLD CTO, Guilherme Almeida, said that the entire team worked hard for months to build a customer-centric "all-in-one exchange in their pocket"

"We are aiming high to provide our customers with the best app experience in the market allowing them to buy, sell and exchange crypto and spend cash using their HOLD Visa Debit card whenever and wherever they want."

Real Life. Real News. Real Voices

Help us tell more of the stories that matter

Become a founding member
Crypto The HOLD difference
One of the main reasons crypto debit cards have come and go is their inability to satisfy regulatory concerns. This is one gap HOLD seems to have plugged.
It is currently authorized to conduct its operations within the Malta jurisdiction under Article 62 of the Virtual Financial Assets Act (Chapter 590 of the Laws of Malta) and is in the process of applying for a Class 3 License in November 2019.
KYC is handled via sophisticated Onfido identity verification whereas AML requirements are satisfied via fraud and money laundering prevention systems, such as that from Chainalysis.
Security-wise, HOLD is a PCI DSS compliant firm when it comes to data storage, and has protected customer deposits via BitGo crypto custodial services — one of the best in the world.
Visually, the HOLD app has had a huge facelift to complement its technological upgrades and new Visa offering, primed for a full-force marketing campaign incoming.
So will the HOLD crypto debit card be the final solution for crypto adoption? Is their motto of "Getting Things Done" enough to satisfy both customers and regulators?
This is a submitted sponsored story. CCN urges readers to conduct their own research with due diligence into the company, product or service mentioned in the content above.
Last modified (UTC): October 2, 2019 3:54 PM
Subscribe to the newsletter news
We hate SPAM and promise to keep your email address safe