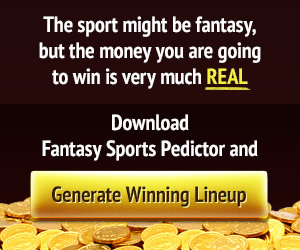 crypto news
Crypto Crypto Queen's Brother Admits $4 Billion Onecoin Scam. His Reward? A US Passport
Of the estimated $4 billion generated from the OneCoin cryptocurrency scam, the founder took in more than an eighth of that. Bulgarian national Ruja Ignatova, the founder of OneCoin, has disappeared without a trace. Konstantin Ignatov's testimony has been highly damaging to his sister and other OneCoin figures. The arrest of OneCoin leader Konstantin Ignatov…
Crypto
Of the estimated $4 billion generated from the OneCoin cryptocurrency scam, the founder took in more than an eighth of that.
Bulgarian national Ruja Ignatova, the founder of OneCoin, has disappeared without a trace.
Konstantin Ignatov's testimony has been highly damaging to his sister and other OneCoin figures.
The arrest of OneCoin leader Konstantin Ignatov earlier this year has proved to be a goldmine for prosecutors in the Southern District of New York. Ignatov has offered intricate details on the $4 billion cryptocurrency scam that was started by his sister Ruja Ignatova, infamously known as the 'Crypto Queen'.
His testimony has not only implicated his sister but also other senior operatives of the criminal scheme. But this could come at a cost to his life and that of his nearest and dearest.
Crypto Cryptocurrency scam ringleader in plea deal
With this in mind, the plea deal reached to ensure his cooperation guarantees him witness protection if Ignatov's life is deemed to be in danger. All that the OneCoin leader has to do is make a request in writing and he will be placed under the U.S. Marshals Service Witness Security Program.
The plea agreement with the United States Attorney Southern District of New York reads thus:
It is understood that Ignatov's truthful cooperation with this office is likely to reveal activities of individuals who might use violence, force, and intimidation against Ignatov, his family, and loved ones. Should Ignatov's cooperation present a significant risk of physical harm, this Office, upon the written request of Ignatov, will take steps that it determines to be reasonable and necessary to attempt to ensure his safety and that of his family and loved ones.
Crypto Without the plea deal Konstantin Ignatov would have left jail at 123 years
Per the plea agreement, the steps that are likely to be taken to ensure his safety include he and his family being 'relocated under a new identity'.
The plea deal was signed in early October, more than six months since Ignatov's arrest at the Los Angeles International Airport. Besides being placed under the witness protection program, the plea deal ensures that the OneCoin ringleader will be immune from criminal prosecution as a result of his activities with regards to the cryptocurrency scam. However, he is still open to prosecution for tax violations that may arise from the case.
Without the plea deal, the maximum sentence that he could have received if found guilty is 90 years. Ignatov is 33 while Ignatova is 38.
Real Life. Real News. Real Voices
Help us tell more of the stories that matter
Become a founding member
Crypto Is the OneCoin cryptocurrency scheme leader's life in danger?
If his testimony so far this month is anything to go by, Ignatov is complying with the terms of the plea deal. In court, Ignatov who assumed the leadership at OneCoin after the disappearance of Ignatova provided detailed information on the inner workings of the cryptocurrency scam. This included revealing that Ignatova made more than half a billion dollars from the OneCoin cryptocurrency scam prior to her disappearance in 2017.
While Ignatov has not revealed any threats to his life at the moment, his testimony has been damaging to several OneCoin bigwigs and insiders. If they choose to retaliate, they may do so with considerable financial resources and sinister connections.
In an eight-part podcast for the BBC, Jamie Bartlett, suggested that part of the reason Ignatova had been so successful at staying hidden is that she could be getting assistance from powerful figures in politics or in the criminal underworld.
During cross-examination, Konstantin Ignatov revealed that prior to going into hiding, Ignatova had confided in him about having acquaintances high up in Russia.
This article was edited by Samburaj Das.
Last modified: November 15, 2019 13:46 UTC
Subscribe to the newsletter news
We hate SPAM and promise to keep your email address safe