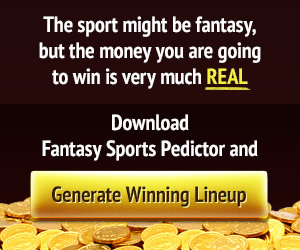 crypto news
Crypto Bitcoin Sparks Altcoin Redemption Rally as BCH, BSV, LTC Surge
Bitcoin hits $8,745.24 on Bitstamp, the highest since early November. Altcoins show strong upside, with Bitcoin SV, bitcoin cash, Litecoin and EOS registering double-digit percentage gains. As a collective, crypto markets are trading at two-month highs. Bitcoin's technical breakout intensified on Tuesday, serving as a primary catalyst for altcoins to extend their rally. The resulting…
Crypto
Bitcoin hits $8,745.24 on Bitstamp, the highest since early November.
Altcoins show strong upside, with Bitcoin SV, bitcoin cash, Litecoin and EOS registering double-digit percentage gains.
As a collective, crypto markets are trading at two-month highs.
Bitcoin's technical breakout intensified on Tuesday, serving as a primary catalyst for altcoins to extend their rally.
The resulting rally pushed the total cryptocurrency market cap north of $233 billion, the highest in two months.
Crypto Bitcoin Blows Past $8,700; Altcoins Extend Rally
The bitcoin price catapulted to an intraday peak of $8,745.24 on Bitstamp, the highest since Nov. 14. The largest cryptocurrency by market cap was last seen trading just above $8,700, having gained 7.3%.
Bitcoin faces psychological resistance at $9,000 but the primary hurdle is $9,100, which represents the 200-day moving average on the daily chart. Momentum is clearly on the side of the bulls, with the relative strength index (RSI) fast approaching 70.
At current values, bitcoin's market capitalization stands at $157.5 billion but its share of the overall market has declined a few percentage points to 67.7%.
Bitcoin's gravitational pull on the broader cryptocurrency market was on full display Tuesday, as altcoins and tokens extended their recent string of gains. The breakout was led by Bitcoin SV (BSV), which surged 46.3% to $238.44. Bitcoin cash (BCH) climbed 22.9% to $323.557. Litecoin (LTC) and EOS each rose double digits.
Ethereum (ETH), the number two cryptocurrency, rallied 8.3% to $155.19. XRP added 6% to trade at $0.2240.
Many altcoins are correcting higher after a brutal multi-year slump shaved more than 90% off their values. The first major recovery attempt came in the first half of 2018 but proved unsustainable.
Real Life. Real News. Real Voices
Help us tell more of the stories that matter
Become a founding member
Crypto Bullish Optimism Builds
Bitcoin's latest recovery and the resulting altcoin surge have caused some analysts to declare the beginning of a new accumulation phase. CNBC's Ran NeuNer made headlines earlier this week when he called for the return of 'alt season.' His forecast was met with heavy criticism from the crypto community, which has grown accustomed to false breakouts in the altcoin space.
The outlook on bitcoin is even rosier, with some analysts calling for a fast return to $14,000, the high from last June. That would represent a gain of over 60% from current levels.  The rationale for bitcoin's continued breakout stems from weekly price action closing above a long-running downtrend.
Widely-followed crypto trader Murad Mahmudov is also preparing traders for a major breakout. On Tuesday, he tweeted that "bears are deluded at best, dishonest at worst." His accompanying chart shows bitcoin shattering several moving averages over the course of a long-running corrective rally.
Of course, predicting bitcoin's trajectory is notoriously difficult. One of the most challenging variables to account for is market manipulation, which still runs rampant in the crypto industry. The recent spike in Tether's market cap appears to be ultra bullish for bitcoin in the short-term, but could complicate market dynamics in the future. After all, Tether has been at the center of controversy that goes all the way back to the 2017 bull market. The company's suspicious ties to Bitfinex paint a murky picture of the so-called stablecoin market.
For long-term holders, bitcoin's improving fundamentals and growing utility in modern finance are enough reasons to stay bullish. The number one cryptocurrency retains enormous value as a non-correlated asset. This doesn't mean price always goes up, but it provides reassurance that the actions of central banks, financial institutions and nation-states don't have a direct bearing on the price.
Disclaimer: The above should not be considered trading advice from CCN. The writer owns bitcoin and other cryptocurrencies. He holds investment positions in the coins but does not engage in short-term or day-trading.
This article was edited by Josiah Wilmoth.
Subscribe to the newsletter news
We hate SPAM and promise to keep your email address safe