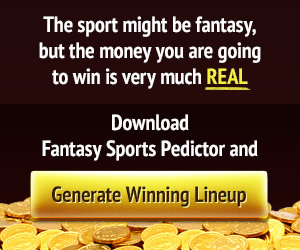 crypto news
Crypto Biki.com Enters Thai Market, Strengthens Presence in Southeast Asia
2nd December 2019, Bangkok  – Over the past 3 months, BiKi.com has been invited to speak at and hosted quality afterparties in 10 countries and at 17 events. At Thailand Blockchain Week, BiKi.com has reached another milestone achievement of being ranked Top 9th Exchange on coinmarketcap.com.  BiKi.com's key milestones were reached thanks to their 2,000 strong…
Crypto
2nd December 2019, Bangkok  – Over the past 3 months, BiKi.com has been invited to speak at and hosted quality afterparties in 10 countries and at 17 events. At Thailand Blockchain Week, BiKi.com has reached another milestone achievement of being ranked Top 9th Exchange on coinmarketcap.com.  
BiKi.com's key milestones were reached thanks to their 2,000 strong community partners and 200,000 community members. With Thailand as one of their fastest-growing markets, BiKi.com is strengthening their presence and continuously growing through strong partnerships in Thailand, with key industry leaders and leading community players. BiKi.com is dedicated to elevating their partners and projects and boosting their global reach through BiKi.com's integrated platform and channels. 
A key objective for BiKi.com is to build on its momentum of more than 220 listed projects, with prominent projects who are looking to find growth in both existing and new markets. Recently listed on BiKi, project Quras (XQC) was represented by head of business development, Marco Poliquin, who spoke at Blockchain Thought Leadership Conference (BTLC) and was also a panelist at The DISRUPTORs Panel. The Japanese project has been increasingly gaining recognition in the Thai market. 
BiKi.com's value proposition lies in their unique and valuable marketing and community-driven strategies. At Thailand Blockchain Week, BiKi.com will showcase their ability to unlock unique access to key crypto traders and investors from Asia to Europe, as well as customers who had joined in the crypto revolution during the bear market in 2018. This unique and highly valuable audience is part of BiKi's success that has put the exchange on a growth trajectory and enabled a breakthrough as a Top Ten exchange on coinmarketcap.com. 
BiKi.com is able to provide exceptional opportunities for projects listed to jumpstart their global growth. This has sparked attention from several VCs, some of whom have invested in BiKi and partnered with BiKi to improve its core features while others have partnered for events with BiKi all around the world as well as refer projects to BiKi for listing as they truly had faith in BiKi's strategies of improving projects. 
"I would choose to refer projects to BiKi for listing as it is one of the best exchanges. They are experts in providing a full package for listed projects which includes marketing and community outreach," said Co-founder of BlockPatch, Christine Choi. "Lots of Korean projects are happy to join BiKi's community which has strong roots in Asian markets. I look forward to and strongly support their further expansion in Korea."
 "Listing is not a one night stand. Our commitment to projects starts a long time before the listing and continues in earnest long after their listing, which is why people are always keen to refer us projects," said Ethan Ng, CEO of BiKi.com Southeast Asia. 
Real Life. Real News. Real Voices
Help us tell more of the stories that matter
Become a founding member
The exponential growth of BiKi.com continues in strength and high quality projects can benefit from the network effect. The unique audience BiKi.com has along with their firm commitment to growth for projects creates a strong virtuous cycle. This aligns with the vision that Ethan has, to see BiKi.com become one of the top 5 exchanges in the world within 2020.
Ethan was on stage to share at the Asia Cryptocurrency Investment Forum (ACIF) on 28th November 2019, organised by Hashcube at the Intercontinental Hotel Bangkok and at Blockchain Thought Leadership Conference (BTLC) on  29th November 2019, organised by Block On Capital at the Shangri-La Hotel Bangkok. 
Crypto About BiKi.com
Headquartered in Singapore, BiKi.com is a global cryptocurrency exchange ranked Top 20 on CoinMarketCap. BiKi.com provides a digital assets platform for trading more than 150 cryptocurrencies and 280 trading pairs. BiKi.com is focused on providing the safest, most stable and most effective cryptocurrency trading platform. 100% of the transaction fees are used in buyback and burning of platform token, BIKI. Since its official opening in August 2018, BiKi.com is considered one of the fastest-growing cryptocurrency exchanges in the world with an accumulated 2 million registered users, 130,000 daily active users, over 2,000 community partners and 200,000 community members. BiKi.com has received investments from Huobi co-founder Du Jun, Genesis Capital Zhu Huai Yang, FBG Capital, ChainUP and others totaling approximately 10 million USD.
Company Contact:
Chang Jie Lin, BiKi.com
This is a paid-for submitted press release. CCN does not endorse, nor is responsible for any material included below and isn't responsible for any damages or losses connected with any products or services mentioned in the press release. CCN urges readers to conduct their own research with due diligence into the company, product or service mentioned in the press release.
Subscribe to the newsletter news
We hate SPAM and promise to keep your email address safe