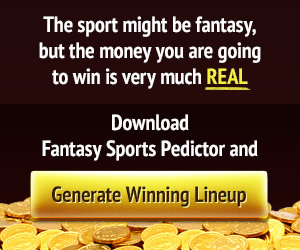 Donald Trump
Capital One is planning to close its remaining three data centers in 2020
This story was delivered to Business Insider Intelligence Banking subscribers earlier this morning. To get this story plus others to your inbox each day, hours before they're published on Business Insider, click here.Capital One is planning to close its last three proprietary data centers in 2020, George Brady, who leads the bank's tech strategy, told…
This story was delivered to Business Insider Intelligence Banking subscribers earlier this morning.
Capital One is planning to close its last three proprietary data centers in 2020, George Brady, who leads the bank's tech strategy, told Data Center Knowledge.

Business Insider Intelligence

This will mark the final phase of Capital One's migration to the cloud, which it has pursued voraciously despite a data breach it suffered in late July that affected 106 million individuals across the US and Canada — though the amount of highly sensitive data, like Social Security numbers, that was leaked was relatively constrained. That breach occurred in the cloud, though the vulnerability that led to it was not specific to the cloud.
Capital One is well beyond many of its peers when it comes to enthusiasm for cloud technology. Banking professionals as a group tend to neither trust nor understand cloud computing. A resounding 88% of US financial sector professionals say that they distrust cloud computing, and less than a third (32%) say that they understand it, per research from Savoy Stewart sent to Business Insider Intelligence. The primary worries among these professionals is that using the cloud for data storage could lead to data leaks and a lack of control.
And the bank's early adopter status could enable it to enjoy some of the benefits of cloud computing before its competitors can. Using public cloud computing can reduce or eliminate the cost of running on-premise data centers and servers.
Real Life. Real News. Real Voices
Help us tell more of the stories that matter
Become a founding member
The cloud also offers amplified storage and the ability to access a range of applications and emerging technologies like blockchain and AI. These benefits have been pushing a few major banks, such as Bank of America (BofA) and Chase, to adopt the cloud to varying degrees, but Capital One's dedication to an all-cloud strategy could help it get the most out of cloud computing in the near future.
But a new cloud from BofA and IBM is on the horizon that could spur strong adoption from other major banks further down the line. Last month, the two companies announced that they would partner to codevelop a public cloud computing service designed with banks in mind.
And BofA's input could help this new cloud enjoy baked-in features — such as automated security tools and top-level encryption — that will reassure banks about the security of their data and the level of control they can exert over it. Because of that, cloud adoption by major banks could spike once BofA and IBM release their cloud product, potentially removing any early mover advantages Capital One may enjoy because of its accelerated adoption schedule.
Want to read more stories like this one? Here's how to get access:
Subscribe to the newsletter news
We hate SPAM and promise to keep your email address safe