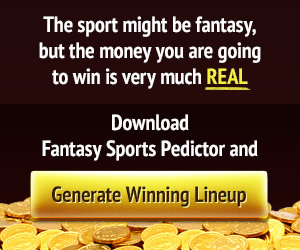 Boris Johnson
Brexit: No 10 denies government is split over pre-Christmas election
Image copyright Getty Images Downing Street has denied the government is split over how to move forward with the Brexit process.The prime minister has said he will seek a snap general election if the EU decides to delay Brexit until January.But some ministers are understood to be urging him to make another attempt to get…
Downing Street has denied the government is split over how to move forward with the Brexit process.
The prime minister has said he will seek a snap general election if the EU decides to delay Brexit until January.
But some ministers are understood to be urging him to make another attempt to get his deal through Parliament first.
BBC Europe editor Katya Adler says the EU will decide on Friday whether to grant an extension and, if so, for how long.
"France is digging its heels in, while Germany and most other EU countries support idea of granting the three-month extension," adds our correspondent.
French President Emmanuel Macon is thought to be concerned that a long extension could lead to more UK indecisiveness or an inconclusive general election.
If France remains opposed to a three-month extension, there could be an emergency summit in Brussels on Monday so leaders reach agreement face-to-face, says Katya Adler.
On Tuesday, MPs backed the prime minister's Brexit deal at its first parliamentary hurdle but rejected his plans to fast-track the legislation.
That defeat effectively ended any realistic prospect of the UK leaving the bloc with a deal by the government's 31 October deadline.
On Saturday, the prime minister was forced by law to send a letter to Brussels requesting a three-month extension.
Neither a motion for an early election nor another attempt to get the Brexit deal through has so far been scheduled for next week's business in Parliament.
Outlining the agenda, Commons leader Jacob Rees-Mogg said the government "does not want an extension" and is "making every preparation to leave on 31 October".
BBC political editor Laura Kuenssberg said it was unlikely the government would decide on either option before the EU responded to the extension request.
Cabinet disagreements?
After Tuesday's Commons defeat on the timetable, Mr Johnson said he would pause the progress of his Withdrawal Agreement Bill while he waited to hear from the EU.
But he insists the UK will still leave in a week's time, with or without a deal – and he says he has told EU leaders that.
If the EU approves the UK's request for a three-month extension, Mr Johnson would have to accept it under legislation passed by MPs last month.
He would also have to accept any alternative duration suggested by EU leaders, unless MPs decide not to agree with it within two days.
Dominic Cummings, Mr Johnson's chief adviser, is reported by the Sun to be urging ministers to abandon attempts to get the prime minister's deal through Parliament and go for a December election instead.
But the newspaper says a series of ministers think getting the Brexit deal through Parliament should be the priority.
On Wednesday, Northern Ireland Secretary Julian Smith suggested the government's top priority, after Tuesday's Commons votes, may not be securing an early general election.
He told the Northern Ireland select committee: "What I want to do is listen to Northern Irish MPs, get a programme motion that is to the satisfaction of a majority of people in this House and resolve this situation.
"That is where I feel our responsibility lies, and we can work together to address many of these issues and ensure this bill is completed.
"I think the prime minister had a big success [on Tuesday], and I hope we can build on that in the coming days and weeks."
On Wednesday, Mr Johnson met Jeremy Corbyn to discuss how to break the Brexit impasse.
The Labour leader was keen to discuss a different timetable for the Brexit bill, while the prime minister wanted to know what Mr Corbyn would do if the EU refused to grant an extension.
But nothing was agreed between the pair and no further talks have been planned.
No-deal preparations continue
Shadow business secretary Rebecca Long-Bailey told Radio 4's Today programme that Labour would vote for an early election if Mr Johnson pushes for one as soon as an extension is granted by the EU.
Real Life. Real News. Real Voices
Help us tell more of the stories that matter
Become a founding member
"That's our position. But we also want the prime minister to look at the compromise that's been offered that a lot of MPs support, and that's the ability to be able to properly scrutinise the bill," she added.
James Cleverly, Conservative Party chairman, told the Today programme the government was still preparing for a no-deal Brexit on 31 October.
"The EU has not agreed an extension and therefore it is absolutely essential that we prepare to leave," he said.
However, Labour MP Lisa Nandy said keeping to next week's deadline was "very unlikely".
The Wigan MP told the Today programme the "general consensus" in her party was that if the government wanted to propose a new schedule for the Commons to debate the bill, "five or six days" would be "sufficient".
Will a pre-Christmas election happen?
Even if Mr Johnson does decide to press for an early election there is no guarantee he will succeed.
Under the Fixed-term Parliaments Act, the prime minister needs to have the backing of two-thirds of MPs to hold a snap poll. This has been rejected twice by MPs.
Another way would be for the Conservatives to vote for a no-confidence motion in their own government – which Mr Johnson could even call himself – which would only require a simple majority of one.
But Parliamentary rules state that if it passes, the Commons has 14 days to form an alternative administration, so he would run the risk of being forced out of Downing Street if opposition parties can unite around a different leader.
Another route to an election is a one-line bill, that requires only a simple majority, but any such bill is likely to incur a host of amendments, for example, giving 16 and 17-year-olds the right to vote.
Traditionally, UK elections are held on a Thursday. So, if an election were triggered in the week beginning 28 October, the earliest date the poll could take place is Thursday, 5 December.
That's because the law requires Parliament to dissolve 25 working days before the election.
Subscribe to the newsletter news
We hate SPAM and promise to keep your email address safe