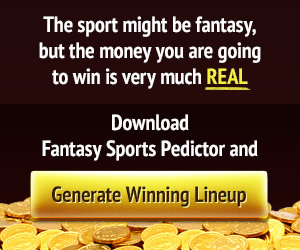 Boris Johnson
Brexit: Labour MPs urged to back new deal by Stephen Crabb
Media playback is unsupported on your device Media captionMark Drakeford said the offer under Theresa May was better than the latest versionA new Brexit deal agreed between UK and EU negotiators would create new trade barriers which would "make Wales poorer", the first minister has said.The agreement was backed by European leaders but will also…
A new Brexit deal agreed between UK and EU negotiators would create new trade barriers which would "make Wales poorer", the first minister has said.
The agreement was backed by European leaders but will also need the approval of the UK and European parliaments.
First Minister Mark Drakeford warned the deal was "very bad" for Wales and would do "untold damage to the Welsh economy and to Welsh jobs".
Welsh Secretary Alun Cairns said the deal provided certainty for businesses.
Plaid Cymru also predicted damaging economic consequences, saying initial analysis suggested a "border down the Irish Sea" would be created, meaning customs checks between ports in Wales and the island of Ireland – which would harm Wales.
Holyhead is the UK's second busiest port, with 400,000 lorries and trailers and half a million cars passing through every year with minimal delay. Announcing the agreement, Prime Minister Boris Johnson tweeted: "We've got a great new deal that takes back control."
European Commission President Jean-Claude Juncker said it was "fair and balanced".
Mr Cairns urged all MPs to "get behind this deal", at a special sitting of the House of Commons on Saturday, "so that we can focus on building on the UK government's plans for an ambitious Wales as part of a strong United Kingdom".
But Northern Ireland's Democratic Unionist Party (DUP) said it cannot support the deal, casting doubt on the ability of Mr Johnson's minority administration to get it through the House of Commons.
In a statement it said: "These proposals are not, in our view, beneficial to the economic well-being of Northern Ireland and they undermine the integrity of the Union."
Mr Drakeford wants a referendum on any Brexit deal, which he says Welsh Labour would use to campaign to remain in the EU.
Condemning the prime minister's "very bad deal", Mr Drakeford said the agreement would "wrench us out of the single market and customs union and create new barriers to trade which would make Wales poorer".
"This is a harder form of Brexit, and the harder form that Brexit takes the greater the damage that is done to Wales," he told the BBC.
Mrs May's previous deal would have aligned UK and EU regulations, he said, "so we would have been able to trade in goods and in agriculture products with the single market".
"There was a customs agreement in Mrs May's deal, it wasn't everything we wanted but it was an awful lot better than we see in the Boris Johnson's deal," he said.
"And in those six weeks of talks with the Labour Party progress was made on embedding workers' rights, environmental rights, citizenship rights – all of this is cast away in this deal."
Analysis
By BBC Wales political editor Felicity Evans
The question about what this deal means for Welsh ports like Holyhead is an important one.
The Irish Republic uses the UK as a land bridge to export goods to the rest of the EU.
At the moment more than 70% of Irish freight cargo passes through Wales
Holyhead is the UK's second largest roll-on roll-off port after Dover.
So the proposed deal raises questions like: how will customs checks be accommodated at Holyhead?
Operators have previously expressed concerns over physical capacity to accommodate additional infrastructure.
But others argue the movement of goods is so important, ports like Holyhead will just find a way to get around the challenges.
UK ministers say the negotiation of a free trade agreement with the EU will protect Holyhead.
But those negotiations won't take place until a deal is signed, sealed and delivered.
Ex-Welsh secretary Stephen Crabb urged Labour MPs who say they want to deliver Brexit to back the deal.
The Preseli Pembrokeshire Conservative MP tweeted a "big moment" was coming for anti-no deal Labour MPs as "there is a deal to vote for".
The Tory leader in the assembly, Paul Davies, welcomed the "fair and balanced deal".
"The people of Wales voted to leave and today's news takes us one step closer to achieving that," he said.
Pro-Brexit Conservative AM Andrew RT Davies praised the prime minister for achieving "what many said was impossible" by negotiating "a new deal so that we can respect the referendum result and get Brexit done on 31 October, without disruption and in a friendly way".
Plaid Cymru Westminster leader Liz Saville Roberts called on UK ministers to "release the impact assessments of their so-called deal" so MPs could "see the effects of what we will be voting on".
"This deal will define our economy, society and children's future for generations – to vote on it blindfold without any idea of its impact would be deeply irresponsible," she said.
"If, as has been rumoured, a border down the Irish Sea will be created the Welsh economy will take a significant hit – especially in places like Holyhead."
The Dwyfor Meirionnydd MP called for another EU referendum, saying the latest version of Brexit was "nothing like that which was promised" in the 2016 public vote.
Real Life. Real News. Real Voices
Help us tell more of the stories that matter
Become a founding member
"For the sake of our democracy, economy and constituents, it is only right that this deal is put back to the people, alongside the option to remain," she added.
How is the deal different from Theresa May's?
Northern Ireland will be aligned to the EU single market
The controversial "backstop" – that critics feared could have kept the UK in a customs union with the EU indefinitely – has gone
Northern Ireland will instead remain a part of the UK's customs territory, so it will be included in any future trade deals struck by the government after Brexit
But Northern Ireland will also remain an entry point into the EU's customs zone. The UK will not apply tariffs to products entering Northern Ireland as long as they are not destined for onward transportation across the border
A joint EU/UK committee will decide which goods are at risk of entering the single market and the UK will collect EU tariffs on them on behalf of the EU
The Northern Ireland Assembly – which has been suspended since January 2017 – will get a vote every four years on whether to continue with the new trading arrangements
The decision would be based on a simple majority, rather than requiring a majority of both unionists and nationalists to support the rules in order for them to pass
Andrew Potter, a lecturer in transport and logistics at Cardiff University, said around seventy per cent of Irish road freight goes through Wales' three ports.
In all that is about 500,000 lorries a year with Fishguard handling just over 30,000 trucks, Pembroke Dock around 66,000 and Holyhead, which is the UK's second busiest port, taking around 400,000.
"Under this deal, for Welsh ports there will effectively be a customs border between Wales and the Irish Republic – which the previous backstop didn't have," he said.
"For our ports this means they will have to do more checks on vehicles passing through – and if there are delays with these checks then there will be an economic impact.
"There could be ways found to do checks quickly but that would require not just the involvement of the ports but the whole supply chain – which would add further costs and potentially make freight companies less competitive.
"Holyhead is our biggest pinch point not just because of the overall volume but because of the extra space the port would need to accommodate the traffic waiting to be checked.
Dr Potter said businesses in Ireland were already looking at alternative transport rotes to the EU with ferry services being established between Rosslare and France and Dublin and Belgium.
"Rather than going through the hassle of going through two ports in the UK – you'd be able to stick your truck on a ferry and sail round the UK without ever effectively leaving the European Union."
Welsh Liberal Democrat leader, Brecon and Radnorshire MP Jane Dodds, said no MP in Wales should back a deal that would "create a hard border down the Irish Sea, hurting Welsh farmers and businesses – as well as causing chaos at our ports".
Subscribe to the newsletter news
We hate SPAM and promise to keep your email address safe