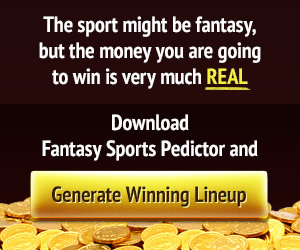 Donald Trump
Boris Johnson could ban domestic travel, tell millions to stay at home, and quarantine all holiday-makers as UK coronavirus cases continue to rise
UK Prime Minister Boris Johnson may ask millions of people in England to stay at home as coronavirus cases surge.The prime minister is reportedly thinking about restricting people from traveling across the country and asking holiday-makers returning to the UK from abroad to quarantine for 14 days.The government is trying to identify options to avoid…
UK Prime Minister Boris Johnson may ask millions of people in England to stay at home as coronavirus cases surge.
The prime minister is reportedly thinking about restricting people from traveling across the country and asking holiday-makers returning to the UK from abroad to quarantine for 14 days.
The government is trying to identify options to avoid a second coronavirus wave that does not involve reimposing a nationwide lockdown, which Johnson last week called a "nuclear deterrent."
UK Prime Minister Boris Johnson could ask millions of people in England to stay at home, bar people from traveling across the country, and quarantine holiday-makers under measures being considered to prevent a new wave of coronavirus infections.
The UK government is trying to identify options to contain the coronavirus that do not involve reimposing a nationwide lockdown, which the prime minister last week called a "nuclear deterrent" he wanted to avoid using.
The number of coronavirus cases in the UK started to rise quickly again last week, prompting the government to impose restrictions on about 4.5 million people in certain parts of Northern England and pause the nationwide easing of other lockdown measures.
Downing Street is instead considering a series of "flexible" lockdown options, which could be rolled out either in areas where infections are spiking or — if cases begin to rise too quickly across England — nationwide, The Times of London reported.
Those possibilities include a "risk register" that would see an expanded group of people considered most at risk of serious illness from COVID-19 asked to "shield" by remaining at home as the rest of the population goes to work, shops, and eats in restaurants.
The register would most likely include millions of older people, people who have previously had serious diseases including cancer, and people who are obese. The government drew up an original shielding register when it first introduced lockdown restrictions in March, which has now been paused, but a new one would include more information to target those thought to be at greatest risk from the disease.
A Downing Street spokesman on Monday said reports that middle-aged people added to the list of those being asked to shield were "inaccurate." But he refused to rule out the possibility of older people in areas which faced local lockdowns being asked to stay at home.
"We have existing guidance in relation to shielding. That is paused nationwide. But in some localised areas, additional measures remain in place to protect that group. We will always continue to assess the scientific and medical advice and take whatever steps are needed to ensure the public is protected. But our approach is for localised action to deal with outbreaks at a localised level."
"If you're asking me to rule out shielding being unpaused in the future, I can't do that," he added.
Robert Jenrick, the housing secretary, told Times Radio on Saturday that the government was not "actively" considering introducing an expanded risk register but said people should expect the government "to be considering all of the range of options that might be available."
The government could also bar people from entering and leaving areas that have been placed in lockdown, with measures enforced by the police, The Times of London reported.
In the case that coronavirus cases surged in other countries, Johnson would also scrap the "travel corridors" in place with several other countries and instead require holiday-makers from any country to quarantine for 14 days when they arrive in the UK, the report said.
Real Life. Real News. Real Voices
Help us tell more of the stories that matter
Become a founding member
Subscribe to the newsletter news
We hate SPAM and promise to keep your email address safe