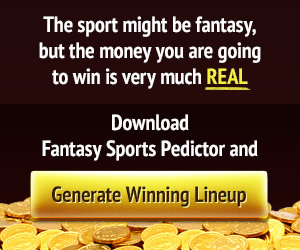 crypto news
Bitcoin Scores 'Below-Average' in NGO Crypto Adoption
Bitcoin has scored a below average level of adoption in the annual 2019 Global NGO Technology Report. The Global NGO Technology report evaluates the use of technology by non-governmental organizations (NGOs) worldwide, exploring how NGOs utilize various technologies to communicate, raise funds, and process information. According to the report, most NGOs have seen significantly more…
Bitcoin has scored a below average level of adoption in the annual 2019 Global NGO Technology Report.
The Global NGO Technology report evaluates the use of technology by non-governmental organizations (NGOs) worldwide, exploring how NGOs utilize various technologies to communicate, raise funds, and process information.
According to the report, most NGOs have seen significantly more transactions processed through conventional means of payments such as credit cards and mobile money across most regions.
NGOs in Africa have recorded the highest number of payments through cryptocurrency like bitcoin at 5% but other regions like Latin America and Asia processed around 1% to 3% of payments through cryptocurrency.
"64% of NGOs in Africa accept credit card payments on their website, up from 50% in 2018. 28% accept mobile money and 5% accept cryptocurrency—both are higher rates than any other region," said the report.
NGOs worldwide see less than 2% of payments in bitcoin
In key areas like fundraising, NGOs globally on average have seen less than 2% of payments come from bitcoin, falling below expectations.
"64% of NGOs worldwide accept online donations on their website. Of those, 79% accept credit card payments, 50% direct debit, 46% PayPal, 10% accept digital wallet payments, and 2% Bitcoin," the annual report read.
The usage of bitcoin and cryptocurrency in general by NGOs has been expected due to the overall increase in the daily transaction volume and value of bitcoin.
Based on data from Blockchain.com, a major bitcoin wallet service and blockchain analytics provider, the value the Bitcoin blockchain network processes on a daily basis hovers in the range of $600 million to $3 billion.
Given the relatively high level of bitcoin usage as shown by the on-chain data of the Bitcoin blockchain network, the adoption of the dominant cryptocurrency by NGOs and by businesses, in general, has been anticipated to increase.
Real Life. Real News. Real Voices
Help us tell more of the stories that matter
Become a founding member
However, at least amongst NGOs, bitcoin has not been used by as many consumers and users as expected.
"The use of mobile card readers is high at 34%, but the adoption of other emerging fundraising tools, such as cryptocurrency, giving through gaming, and smart speaker giving is below the global average," the report noted.
What's behind the lagging growth?
While it is difficult to determine that bitcoin is being perceived as a safe haven asset, it has the qualities and characteristics to operate as an alternative store of value.
It is possible that less individuals and businesses holding bitcoin as a long term investment with no plans to spend it in the intermediate term.
A similar trend was shown in the U.S. as the government of Ohio stopped accepting bitcoin for tax payments following lackluster results and low demand from local consumers.
This article was edited by Samburaj Das.
Last modified (UTC): October 5, 2019 11:13
Subscribe to the newsletter news
We hate SPAM and promise to keep your email address safe