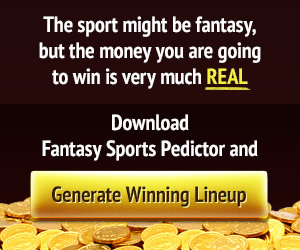 Donald Trump
A health minister in Boris Johnson's government tests positive for coronavirus and had interacted with the prime minister before her diagnosis
A minister in Prime Minister Boris Johnson's government has tested positive for the novel coronavirus.Nadine Dorries, the minister for mental health, on Tuesday confirmed the COVID-19 diagnosis.Dorries had reportedly met with members of Parliament and Johnson over the past week before receiving the diagnosis.It's not yet known how Dorries contracted the virus or whether she…
A minister in Prime Minister Boris Johnson's government has tested positive for the novel coronavirus.
Nadine Dorries, the minister for mental health, on Tuesday confirmed the COVID-19 diagnosis.
Dorries had reportedly met with members of Parliament and Johnson over the past week before receiving the diagnosis.
It's not yet known how Dorries contracted the virus or whether she spread it to anyone else.
Six people in the UK have died after catching the coronavirus.
A UK health minister working for Prime Minister Boris Johnson has tested positive for the novel coronavirus shortly after meeting with the prime minister, raising fears that the virus could rapidly spread through the heart of the British government.
Nadine Dorries, the minister for mental health, confirmed on Tuesday evening that she had caught the COVID-19 virus after The Times of London broke the news.
Dorries on Tuesday night thanked well-wishers for their support and said she feared for her 84-year-old mother, who she said had developed a cough.
—Nadine Dorries 🇬🇧 (@NadineDorries) March 10, 2020
Dorries, the MP for Mid Bedfordshire, began to feel sick Friday and received the COVID-19 diagnosis Tuesday. She's now in isolation recovering.
Dorries attended a Downing Street reception with Johnson on Thursday and met other members of Parliament among the hundreds of people she interacted with before her diagnosis, according to The Times.
Dorries has said she started to feel ill Friday while signing a statutory instrument to declare the coronavirus a "notifiable disease" in the UK. She also attended a constituency surgery in which she met with 50 members of the public.
Officials are rapidly seeking to identify exactly who she interacted with.
Labour MP Rachael Maskell posted on Twitter that she was self-isolating because she met with Dorries last week.
—Rachael Maskell MP (@RachaelMaskell) March 11, 2020
"As with everything, we are being guided by the science on this," a government source told The Times. "This will be treated like any other standard case. Officials are conducting the standard process of contact tracing and identifying anyone who has shown symptoms or might be at risk."
Parliamentary authorities earlier this week ruled out any immediate plans to close down the UK Parliament because of the coronavirus.
Plans to shut down the Houses of Parliament for up to five months have been considered, however, given fears that MPs, who travel regularly from their constituencies to Westminster, could become "super-spreaders" of the virus.
How Dorries contracted the virus is not yet known.
Real Life. Real News. Real Voices
Help us tell more of the stories that matter
Become a founding member
"Public Health England has started detailed contact tracing and the department and my parliamentary office are closely following their advice," Dorries said in a statement.
The UK has confirmed more than 380 coronavirus infections, and six people had died as of Tuesday.
A representative for Johnson said the government expected the virus to "spread in a significant way."
The country is also seeing an increase of community spread, in which someone who hasn't traveled to an affected area or interacts with a known infected person contracts the virus.
The new coronavirus causes a respiratory illness named COVID-19, which has flu-like symptoms.
Experts have advised the public to practice good personal hygiene including frequent hand-washing for at least 20 seconds, staying home if sick, and avoiding large crowds to help protect themselves and also limit the spread of the virus.
Subscribe to the newsletter news
We hate SPAM and promise to keep your email address safe