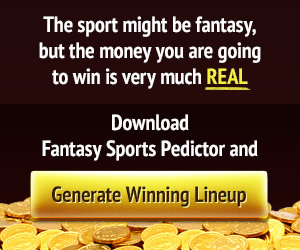 Donald Trump
15 mistakes by public health officials and ordinary people that helped spread the coronavirus around the world
Train passengers are given a sanitary check in Salerno, Southern Italy, on Sunday, after the government announced the closure of Lombardy and 14 other provinces. Ivan Romano/Getty Images Since the coronavirus first emerged from Wuhan, China in December 2019, it has spread to more than 100 countries and infected thousands of people.Cruise ships, hotels, and…
Since the coronavirus first emerged from Wuhan, China in December 2019, it has spread to more than 100 countries and infected thousands of people.
Cruise ships, hotels, and individuals have been put into quarantine in an effort to contain the virus.
However, several times and in several countries the official containment measures have been breached.
Given the rapid spread of the virus, it is hard to know which mistakes are inconsequential, and which could lead to many more infections.
This week the coronavirus started to spread rapidly outside of China, ravaging markets and establishing itself as a global threat.
At the time of writing, more than 119,000 people have been infected in at least 100 countries and 4,200 people have died from the illness, mostly in China. Experts say we are on the brink of a pandemic. (For the latest numbers, see Business Insider's live updates here.)
Various companies, governments, and health authorities have put into place sweeping measures to stop the virus spreading, like bans on travel, quarantines, or canceling events.
However — such measures rely on strictly following protocols. Whether through complacency, miscommunication, or incompetence, that has not always happened.
Here is a list of all the times something slipped through the net.
A disclaimer: Much is still unknown about the virus and exactly how it spreads. A single breach could lead to millions of extra infections, or zero. Many scientists think containment — even if perfectly executed — is ultimately futile.
The outbreak began in December 2019, and at first scientists did not realize what a disaster the new disease would be. During this period, Chinese officials discouraged "rumors" of a new virus, and punished a doctor who tried to spread word of it.
Source: CNN
The doctor, Li Wenliang, later died fighting the outbreak in Wuhan.
Chinese social media was filled with outpourings of grief and anger after Li's death, with many posts featuring the hashtag "We want freedom of speech", according to Business Insider's Sinéad Baker.
Complacency more broadly was a problem. Officials in Wuhan were slow to realise the severity of the outbreak, which came ahead of a travel rush at Lunar New Year. By the time the city was put on lockdown, many cases had been recorded elsewhere in China.
As it became clear how serious the outbreak was, China's central government fired officials in Wuhan and took the unusual step of publicly admitting its mistake.
The admission came from the Politburo Standing Committee, the most powerful body of the Chinese Communist Party, Business Insider's Lauren Frias reported.
In an official record of the meeting, published by Xinhua news agency, the committee said that the epidemic had exposed problems in its emergency management, which it promised to improve.
Source: Business Insider
There were mistakes elsewhere. In the UK a math teacher who lived in Wuhan but flew home on January 26. He said he wasn't tested and that officials told him not to worry unless"he got the sniffles."
David Marland lived just five minutes from a live animal and seafood market in Wuhan which was ground zero for transmission of the virus.
He told Britain's Daily Telegraph newspaper that he was concerned about the official advice he was given.
There were problems too as the first US evacuees from Wuhan were flown home. Healthcare workers who met them on January 29 reportedly did so without appropriate protective gear or proper training.
The claim came from a whistleblower at the Department of Health and Human Services, and was not made public until almost a month later, in an article by The Washington Post.